Objectives
Synthesis, formulation, shaping and applications of materials in all their diversity whether they are polymers, inorganic materials (ceramics to metals), hybrid materials or composites.

Business sectors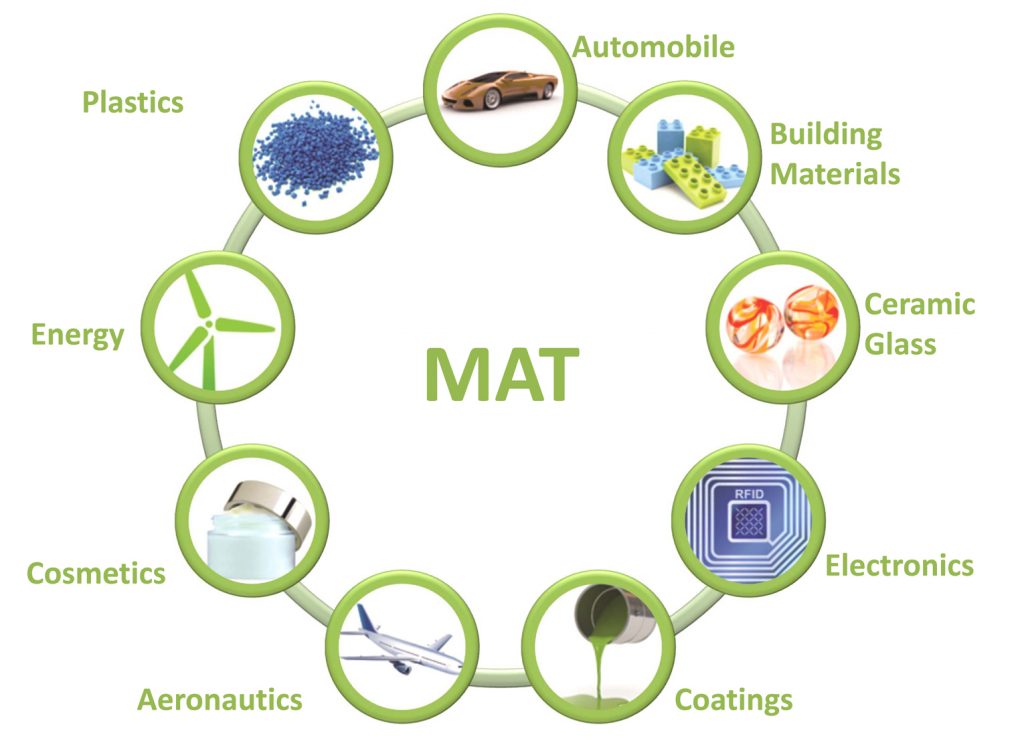 Teaching area
1. Chemistry of materials
Polymer chemistry (synthesis, modification)
Chemistry of inorganic materials (ceramics, metals), - Colloidal chemistry and nanomaterials
Clean processes and materials for sustainable development
2. Characterization
Characterization and observation of materials
Mechanics and rheology
3. Processes, Applications
Formatting and implementation of materials (polymers and inorganics)
Large applications: paints, adhesives, composite
Materials for aerospace, automotive, electronics, construction, and cosmetics
Major project
Business creation simulation : Realization of functional or decorative objects This project has several aspects: Choice of an innovative object / Bibliographic studies / Realization of a prototype of the product / Marketing study / Industrialization / Business plan
Jobs and job area targetted
The Research and Development (R&D) engineer pilots
the scientific aspects of innovative projects in a laboratory.
He is the essential interface between the design and the development of new
products. He follows the evolution of the project from the laboratory to the pilot scale.
The process engineer ensures the industrial development of new production processes and contributes to the continuous improvement of existing processes. He makes production tools more reliable by answering the issues of safety, efficiency, performance and compliance with standards.
The production engineer manages a production workshop.
He follows and plans production and supervises the teams of operators.
He coordinates the launch of new products.
It ensures the proper functioning of the production tool.
The project manager plans, organizes and coordinates a project
from the design to completion. Projects can be in research
and development, in production or reorganization of systems.
The Product Manager is responsible for a product (or product line) whether it is an existing product or an innovative product that follows from its functional design to its commercialization. He evaluates the needs of the market, expresses them to the R&D teams and accompanies the launch of the product (commercial development, good positioning of the price …).
The business engineer realizes the assembly, the control and the follow-up
of a commercial case associating the technical and financial aspects.
He identifies the needs of the customer and offers a suitable product.