Nuclear Chemistry and Environment
Objectives
This major deals with the entire nuclear cycle, from the mine to storage, in which chemistry plays a major role and guides the scenarios for the evolution of reactor fleets, in terms of recycling, separation, sanitation and dismantling.
Business sectors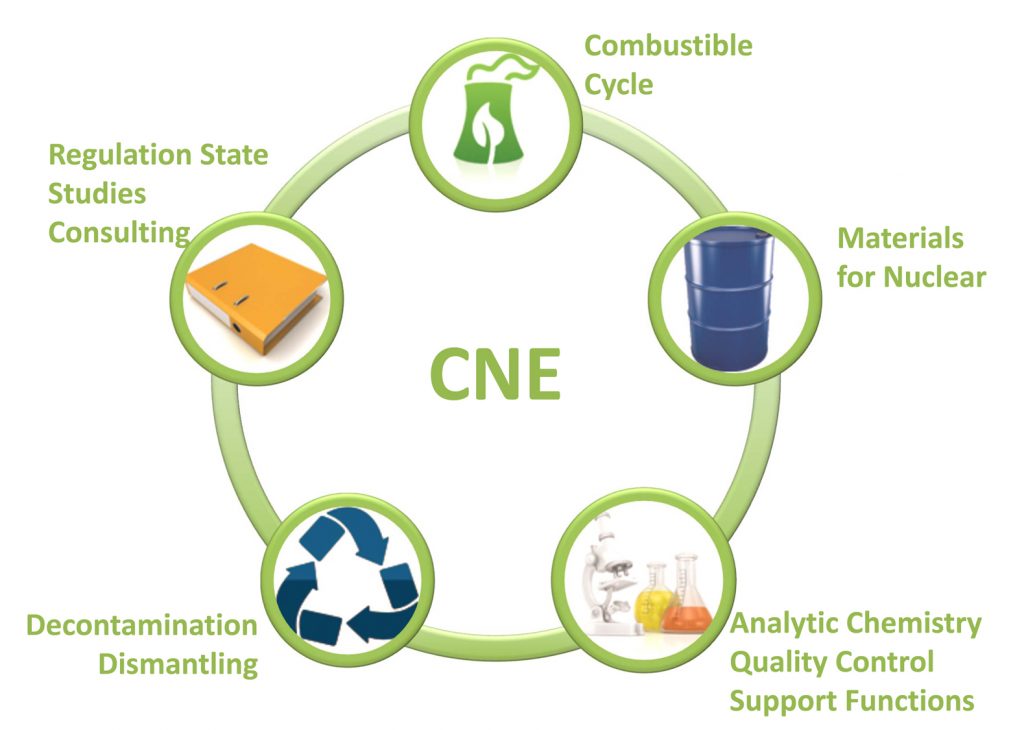 Contenu d'enseignement
1. Radioactivity and nuclear energy
Introduction to nuclear chemistry and nuclear energy
Basic elements in radioactivity
2. Extractive chemistry and actinides
Front end of the fuel cycle
Chemistry of solutions applied to actinides
Analytical strategy for actinides
Membrane separation processes
3. Waste treatment and remediation of the nuclear and chemical industry
Dismantling engineering
Waste treatment and conditioning processes
4. Materials for nuclear
Long-term behavior: Dissolution and irradiation of ceramic matrices
Nuclear materials: Combustible synthesis and reprocessing
Long-term behavior: Vitreous matrices
Containment materials
5. Lecture series
nuclear law, safety, regulation
Major project
Development and presentation of a theme related to nuclear power (law, radiation protection, soil remediation, ...).
Métiers et secteurs d'activités ciblés
The Research and Development (R&D) engineer pilots
the scientific aspects of innovative projects in a laboratory.
He is the essential interface between the design and the development of new
products. He follows the evolution of the project from the laboratory to the pilot scale.
The business engineer realizes the assembly, the control and the follow-up
of a commercial case associating the technical and financial aspects.
He identifies the needs of the customer and offers a suitable product.
The process engineer ensures the industrial development of new production processes and contributes to the continuous improvement of existing processes. He makes production tools more reliable by answering the issues of safety, efficiency, performance and compliance with standards.